The supply chain issues and inflation are really taking its toll on the average audiophile. We wanted this year to bring you the very best values in audio we could find to help stretch your hard earned cash without being pinched by high prices. With that said, here are
some great holiday gift ideas to help bring you and your audiophile
loved ones Christmas cheer. The goal is get you your audio fix for under $800 per item and usually a lot less.
Our Youtube video below gives more insights as to our carefully chosen products for this Gift Guide so we do encourage you to check it out.
2022 Audioholics Christmas Gift Guide – All Audio Products UNDER $800 Youtube Discussion

MSRP: $500/pair |
Buy Now
Use promo code: "BF15" for 15% off (while supplies last)
In the last few years, internet superstore Monoprice has been taking the audio world by storm with their Monolith lineup of speakers.  Now Monoprice has added a budget friendly Audition series to their resume. The Audition line features two sizes of tower speakers, the T4 ($200 each) and T5 ($250 each) as well as two bookshelf speakers, the B4 ($100 each) and B5 ($125 each). Rounding out the new Audition speakers is a pair of center channels, the C4 ($130) and C5 ($160). With borrowed technologies from their already budget friendly Encore series, the Audition series are a must have for anyone looking for a pair of quality tower speakers for $500/pair or to build an entire 5.1 speaker system for under $1k.
MSRP: $250/pair | Buy Now
Back in 2019, we reviewed the $250/pair Fluance Ai40 powered bluetooth speakers and came away mighty impressed.  Fluance is back with enhancements making this already great affordable powered bluetooth speaker even better with increased power from 70 watts to 90 watts per speaker, improved driver performance, much needed optical input and subwoofer output connections, ported cabinet for deeper bass and upgraded bluetooth to 5.0 for better audio quality. This is a perfect little speaker for a college dorm or desktop.
Kanto YU6 Powered Desktop Speakers  & Sub8 Subwoofer

MSRP: $800 | Buy YU6 | Buy Sub8V
Change your life for only $800. That's what I will be writing in my forthcoming review of the $499/pair Kanto YU6 powered speakers and their $299 8″ subwoofer. Kanto makes beautifully crafted, affordable powered desktop speakers with a variety of different finish options and some of the slickest speaker stands we've ever seen.  The YU6 feature 5 1/4″ kevlar midbass drivers with 1″ silk dome tweeters in a waveguide powered by 100 watts (continuous rated) Class D amplification. The YU6 sport bluetooth, toslink and analog inputs including a built in phono preamp so you can spin your records. The little sub8 features an 8″ paper cone driver in a sealed enclosure with a 150 watt amplifier (continuous rated, 300 watt peak). This system integrates extremely well together for impressive audiophile sound that will make your computer time a much more enjoyable experience.
RSL Speakers C34 MK II & W25E In-Wall LCR / Height Speakers
MSRP: $199/ea | Buy W25E | Buy C34 MK II

RSL is a family run company of passionate audiophiles with a singular goal in mind – great sound. RSL proves that great sound doesn't have to come at ridiculously high prices thanks to their talented engineering staff and focus on bringing their customers class leading performance. The RSL C34E in-ceiling
loudspeaker at only $149/ea has NO peer in its price category and is our go to choice for Dolby Atmos and DTS:X
immersive audio installations as well outfitting your residence for
whole-home audio. The new W25E in-wall LCR speakers is made of the same DNA with the 15 deg angled baffle and lateral phase alignment design but with even more output capabilities and higher sensitivity thanks to its larger dual 5 1/4″ woofers, and premium crossover parts.  You can assemble a complete 5.1 system using 3 of the W25E in-wall LCRs, 2 of the C34E in-ceiling speakers and their class leading Speedwoofer 10S MK II subwoofer for only $1,349 shipped!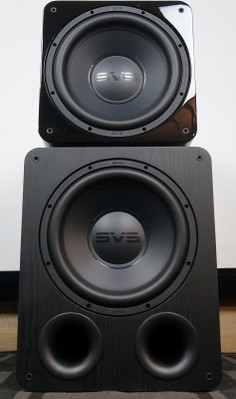 MSRP: $799 (sale $699 until 11/27) | Buy Now
SVS has totally redesigned their entry-level subwoofers in the
PB-1000 Pro and SB-1000 Pro, but these subs go well beyond entry-level
performance. In addition to major performance upgrades, SVS has loaded
their most accessible subwoofer line with the same technology that is
seen on their flagship subwoofers. The SVS 1000 Pro subs bring a
combination of features and performance unseen at their price point
until now. If you want some serious bass with great features like SVS
App control with PEQ, it's never been a better time to save with SVS.
Every SVS product is backed by a 5-year Unconditional
Warranty, 45-Day In-home Trial, Fast & Free Shipping & Returns,
lifetime Sound Experts support and all the guarantees of the SVS
Customer Bill
of Rights. Customers can shop with confidence knowing they're getting
reference
quality subwoofers with world-class support to match.
Soundavo PMX-6600 Power Management

MSRP: $499 (sale $379) | Buy Now
The PMX-6000 Professional Audio Power Management is a power
conditioner
and sequencer with excellent feature including the status and alert
capabilities: a voltage meter and amperage meter for real-time analysis,
LED status for grounding/polarity/noise filtering/abnormal
voltage/surge protection, and an audio alarm for unsafe voltage. The
PMX-6600 has 14 outlets (12 switched) individually optimized for
digital, analog and high-power devices (4 each), 3-state power up/down
system, time delayed outlets, RFI filtering, 12V trigger input/output
with bypass, front panel digital LED meter display of incoming voltage
and amperage. That's a lot of features for the price and a worthy
addition to your AV rack.
Soundavo PMX-6600 (left pic) ; Denon AVR-X1700H (right pic)

MSRP: $700 | Buy Now
The
Denon AVR-X1700H is a great starting point for budding enthusiasts looking for
a fully-featured AVR with three 8K HDMI inputs for advanced gaming and lifelike entertainment experiences at an accessible price. The AVR-X1700H delivers seven channels of amplification at 80W per
channel (8 ohms, 20Hz-20kHz, THD: 0.08%, 2ch driven). Complete with multiple 8K
HDMI inputs, virtualized surround sound and several other technologies
usually found in premium home theater systems, this AVR has it all.
MSRP: $399 | Buy Now
Px7 S2 was Bowers & Wilkins newest wireless closed-back headphone with adaptive noise cancelling, released and reviewed shortly before the Px8 (Px8 review forthcoming), it's a total-design overhaul of the original Px7. The UK speaker company has updated its predecessor
inside and out with a veritable grocery list of improvements that
promise an even better luxury look-and-feel, improved features and most
importantly, better sound quality. The result is a lighter headphone,
thicker ear-pads and the promise of an even better rendition of Bowers
& Wilkins premium sound-quality. Just look at how relaxed our own Wayde Robson is listening to his Px7 S2s. Serenity now. Serenity now.
MSRP: $144 | Buy Now
Streaming has become the defacto standard for most home theater
enthusiasts that desire convenience and accessibility of content above
all else. Quality has improved greatly over the years as we are now able
to enjoy 4K HDR video and Dolby Atmos sound (when available) across
multiple platforms. The real reason we are recommending an AppleTV is to
enjoy Spatial Audio music. Join the revolution and immerse yourself
with your favorite music artists in Dolby Atmos surround.
Cuible Red Light Therapy Belt
MSRP: $159 (sale $111) | Buy Now

Chronic back pain is something I've struggled with most of my adult life thanks to years of heavy weightlifting and moving audio gear around. Back flair ups for me are often debilitating for me which are only calmed down with therapeutics like massage, muscle relaxers, and rest followed by core strengthening. Lately red light therapy has been all the rage at sports gyms and clinics and studies have shown statistical evidence of it's efficacy. The Cuible Red Light Therapy belt is designed to alleviate body pain and help speed up joint recovery from minor sport injuries,neck and shoulder stiffness, sore back,
and muscle pain with 660nm & 880nm Near Infrared Light Therapy Pads with Timer. I will definitely be getting one of these wearable wraps to add to my bag of tricks in back pain flair ups and you may want to consider one for you or your loved one too.
Cuible Red Light Therapy Belt (left pic) ; Star Projector Galaxy Night Light (right pic)

Star Projector Galaxy Night Light Projector
MSRP: $36 (sale $31) | Buy Now
The 3 in 1 star projector can really enhance the mood of your theater room or man cave by turning your ceiling into a stellar spectacle. It features 4 monochromes, 6 bicolor, blink/fade in/fade
out/static, and brightness can be adjusted from 30% to 60% to 100% nebula,
ocean wave and stars in a perfect blend projected onto your ceiling. It features a voice control flashing mode, which responds to music, or sounds in your room by illuminating your ceiling.
Merry Christmas from Audioholics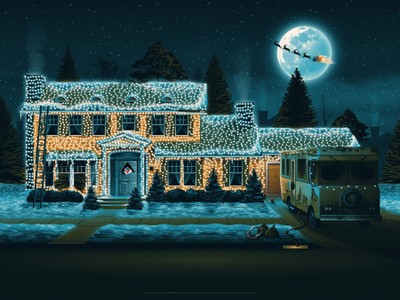 This time of a year is a blessing when you can enjoy it with your loved ones especially when sharing your passion for home theater. We are appreciative of having you as our audience guiding you towards informed purchasing decisions to bring you
countless hours of quality entertainment from high-value products for
many years to come. 2022 has given us all many challenges to our wallets and why it was especially important for us to recommend affordable products for each category for your consideration.
In closing, we sincerely hope everyone has a great
holiday season enjoying the spirit of Christmas surrounded (pun
intended) by family and friends. In the end, how we spend precious time
with those we cherish is what it's all about.
Feel free to tell us which items on this list have your interest or
if you are contemplating others in the related forum thread below.
gene posts on November 24, 2022 03:36
The supply chain issues and inflation are really taking its toll on the average audiophile. We wanted this year to bring you the very best values in audio we could find to help stretch your hard earned cash without being pinched by high prices. Here are some great holiday gift ideas including passive and powered speakers, AV electronics and some special fun items to help bring you and your audiophile loved ones Christmas cheer. The goal is get you your audio fix for
under $800
per item and usually a lot less.
58786
Read: 2022 Audioholics Christmas Gift Guide
Tell us your AV picks for 2022 or if your planning on buying any of ours.