Review samples supplied by Antipodes Audio
Retail price in the Netherlands incl 21% VAT: €27.495 excluding storage
Storage can be included at purchase or later installed by the user
Available in Black or Silver
OLADRA
Antipodes Music Servers have been part of my system for quite some time. It started with a very favorable review of the DX2 in 2017 which led to reviewing several other models. Since 2018, I used the CX and EX and since late 2022, I've been using the Antipodes K50, which was the former all-in-one top model. Now, with the OLADRA, the company has introduced the very culmination of their research for Project OLADRA with the beautifully sculpted OLADRA Music Server, Player, and Reclocker.
From the moment I laid eyes on it, I was in love. Milled from a solid block of aluminum, with its sleek and simple, yet subtly curved lines and its smoothly organic yet excitingly warped sides, this has to be the most elegant music server in existence. But its beauty extends beyond its shapely enclosure.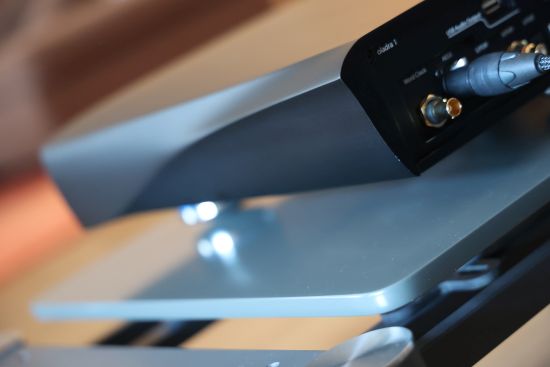 The OLADRA employs an innovative new Server engine, plus enhanced Player and Reclocker engines. The motherboards feature new chipsets that in turn demanded new higher-speed power supplies be developed. As I assume is probably common knowledge, the fastest power supplies are indeed those of the SMPS kind (Switch Mode Power Supply), and indeed, the OLADRA contains an SMPS. But before that rings a negative bell, let me add that switched supplies are not only inherently more efficient and provide more power from a smaller package, but they actually have the potential to be significantly better than their linear counterparts, provided that they are implemented correctly. And, of course, this has been a major point of attention.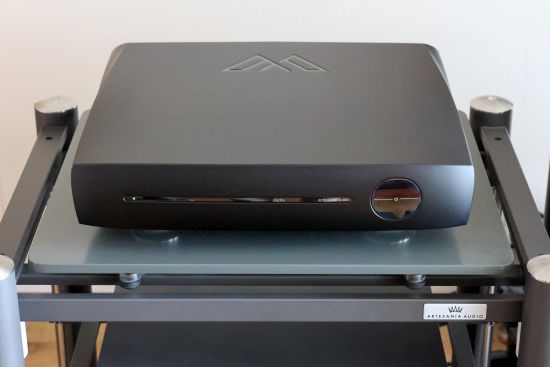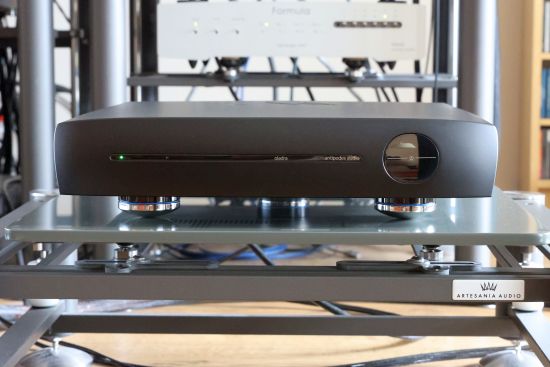 Antipodes has implemented what they call a triple cascade power supply macro-topology integrating four unique micro-topologies. I don't understand the full extent of this but peeking inside, I can see that there are three independent regulation stages that follow the main power supply's output rails, in turn feeding different sections within the server. And with today's ever-smaller SMD components, I'm sure there are more techniques applied that I just cannot see.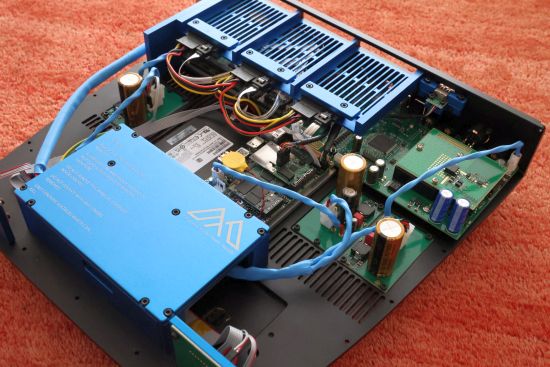 A very nice side effect of the new compact power supply is that the server can maintain a super-sleek profile. The K50 was already built very well but when viewed side by side, the OLADRA makes its predecessor look rudimentary and kind of bulky. By the way, the OLADRA's svelte appearance can be misleading as the server actually weighs 2kg more than the K50. Pick it up, and you can't help being impressed with the sheer mass in such a relatively small package.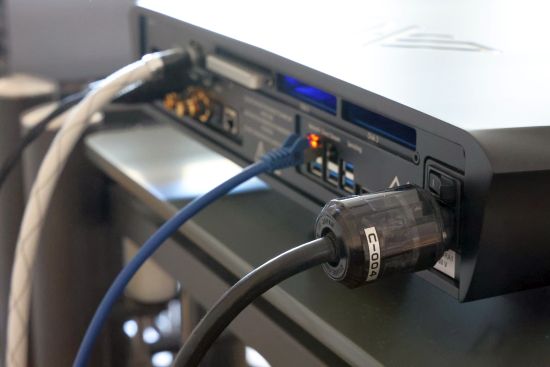 I tried various power cables but a standard Belden 19364 with Oyaide C-004 is what seemed to work best with the OLADRA. It seems it does not need special power cables.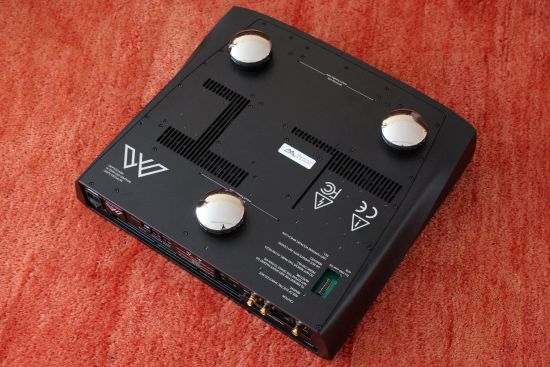 The three feet are something special. No information is provided regarding their properties but it looks like they are of the constrained layer type.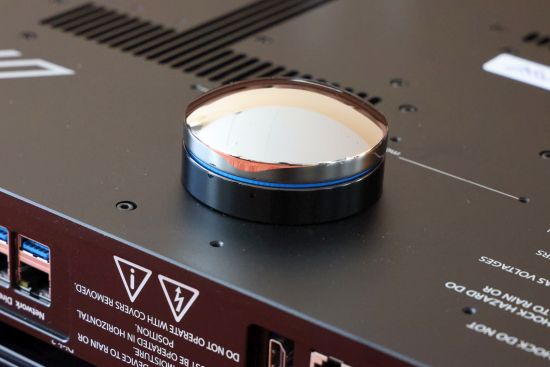 User-accessible bays on the back allow users to easily add up to 3 SSDs (up to 24TB) for music storage. The available digital outputs include Direct Stream Ethernet (RJ45), USB UAC-2 (A), S/PDIF (RCA & BNC), AES3 (3-Pin XLR), and I2S (HDMI & RJ45).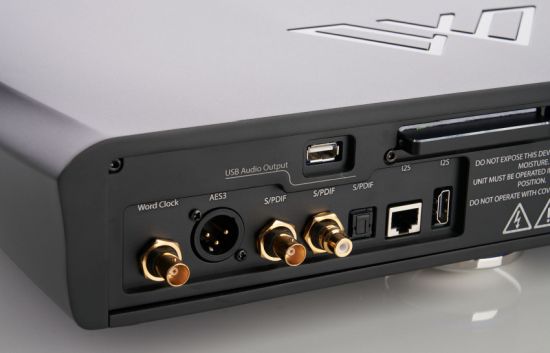 As with all Antipodes models, users can easily choose/switch between using Squeeze, Roon, MPD, HQPlayer, UPnP/DLNA, and other popular playback solutions, using their recently updated AMS version 4 web interface.
Next: AMS Web Interface