Review performed on location at PUUR hifidelity
Retail price in the Netherlands, incl. 21% VAT: 70.250 euro
The beautifully understated and elegant Tethys is the latest addition to Goldmund's portfolio and it marks the brand's first passive loudspeaker in give or take 15 years. Given that all other current Goldmund loudspeakers are active designs, that is a pretty big deal. For the first time, there are no digital inputs, no wireless connectivity, and no amplifiers built in, leaving the choice of DAC, cables, and amplification entirely to the user. A word of caution: With their ultra-transparent and exacting performance, the upstream electronics better be of excellent quality! Of course, Goldmund's own products will be perfect but PUUR chose to present the system paired with pre- and power amplification by the equally no-compromise Dutch brand Modus Audio.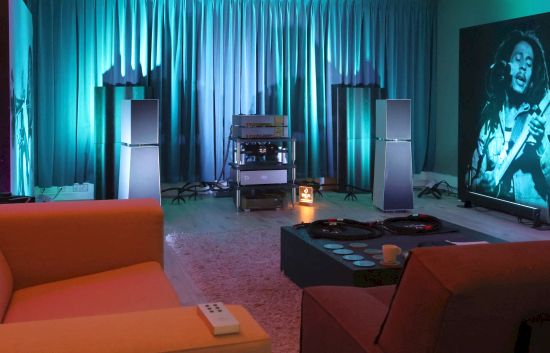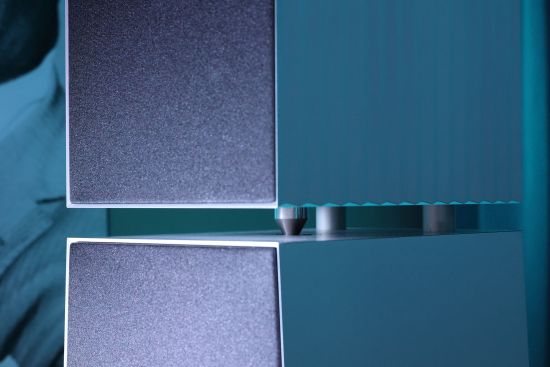 The upper midrange and treble cabinet is mechanically coupled to the woofer section via a central spike system that bears the bulk of the weight. There need not be any fear of dislocation as construction feels very sturdy.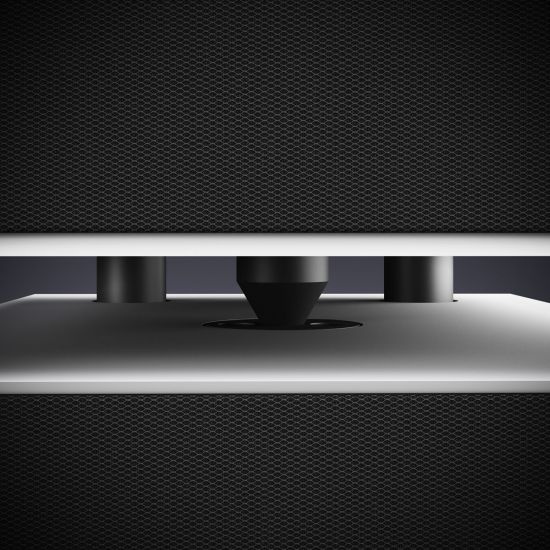 The Tethys's design follows visual clues and technology designed for the flagship model Gaïa, pictured below. Note: That's Robert Brijde of PUUR hifidelity leaning against one of the speakers. He's a 1.90m tall which illustrates how massive these speakers are.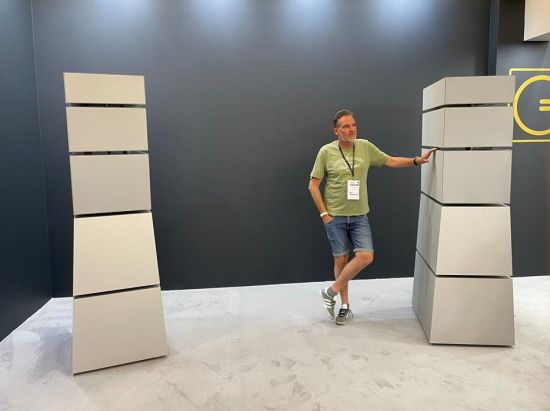 Every element of the Tethys, from the precision-engineered drivers to the carefully tuned cabinet, has been designed to reproduce sound with the utmost accuracy, detail, and clarity. Goldmund has employed "advanced crossover technology" that is said to be derived from development for the Gaïa. Of course, that is an active speaker while the Tethys is passive, and curious minds want to know how an active crossover translates to a passive crossover. Alas, the precise inner workings are not revealed but as I understand it, the same topologies used to create a seamless and coherent sound across a multitude of drivers are used in both models.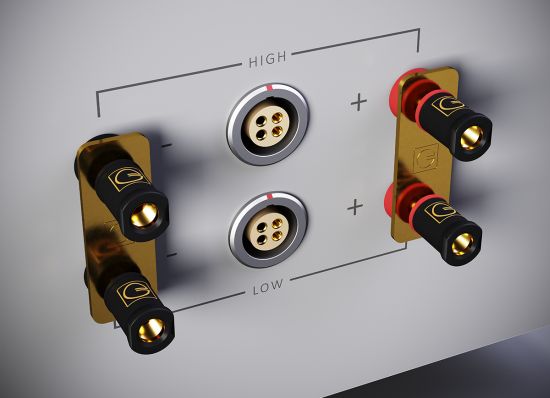 The speakers can be connected using regular single-wire or bi-wire speaker cables ending in bare wire or terminated with either spades or bananas. Additionally, the speakers can be wired with Lemo connectors, a reliable locking connector standard that stems from the Pro Audio world and is also present on Goldmund mono power amplifiers. Incidentally, Ikigai cables can also be ordered with Lemo terminations.
Underneath the grill are a 9-inch woofer, a 7-inch midrange, a soft dome tweeter, and two bass-reflex ports or vents.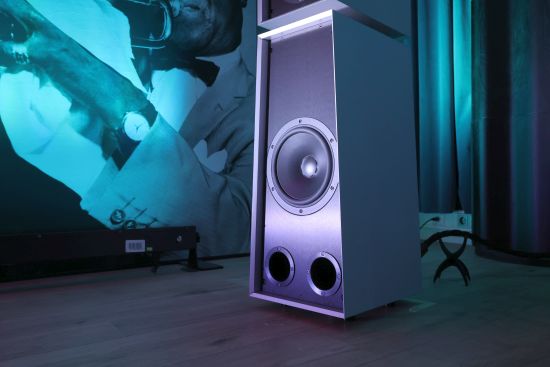 Out of curiosity, I asked Robert to remove the grilles. There's nothing about the construction that looks exotic or screams "high-end" but I was nevertheless pleased with the tidy appearance. That said, I feel the speakers look better with the grilles on and that's also how they are designed to be used. Grilles are available in black fabric (as seen in the photos made at PUUR) as well as grey fabric. The listening session was done with the grilles in place.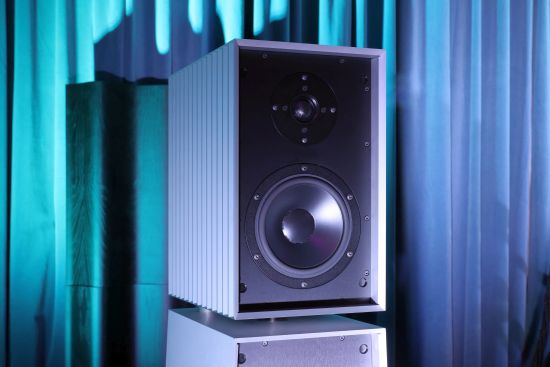 As usual, Goldmund does not share specifics of the drivers, leaving us only with a quoted frequency range of 38Hz – 25kHz (-6dB) and a nominal 6 Ohm impedance with a minimum dip at 4.7 Ohms. What this tells us is that the speakers should not present a very difficult load to the amplifier. With no other specs to theorize about, what remains is to simply focus on the music, which is precisely what I have done during a 3.5-hour listening session at PUUR hifidelity in Zeist.
Next: System Context and Listening