Naim
New Classic Range
The
latest in a string of venerable HiFi companies celebrating a 50th anniversary,
Naim Audio arrived at CES 2023 with a three-strong New Classic range of
high-end electronics, comprising the NSC 222 streaming pre-amplifier, a new
version of the iconic NAP 250 power amplifier, and the NPX 300 power supply
upgrade. (Naim has long championed the notion that a high-quality power supply
is of the utmost importance to the performance of audio gear). These new
components will sell for $8,999 each, here in the USA.
From
designing in our best-ever performance at this level, to added features and
flexibility, to eco-friendly elements – New Classic products use less than 0.5W
in standby – we've combined our 50 years of experience with the very latest
technology to redefine home HiFi.
—
Steve Sells, Head of Engineering (Hardware) at Naim Audio
The
NSC 222 streaming preamp is a CES 2023 Innovation Awards honoree thanks in part
to its uncompromising approach to do-it-all performance. Its streaming platform
and internal DAC will handle everything from Spotify Connect, TIDAL Connect,
Qobuz, and Apple Music
to digital files up to 32bit/384kHz. It's Roon Ready, and supports both Apple
AirPlay 2 and Chromecast. There's a built-in MM phono stage for vinyl-lovers, and a
state-of-the-art headphone amp taken from the Uniti Atom Headphone
Edition. A 5.5-inch color display and illuminated volume control
make the NSC a pleasure to use, according to Naim.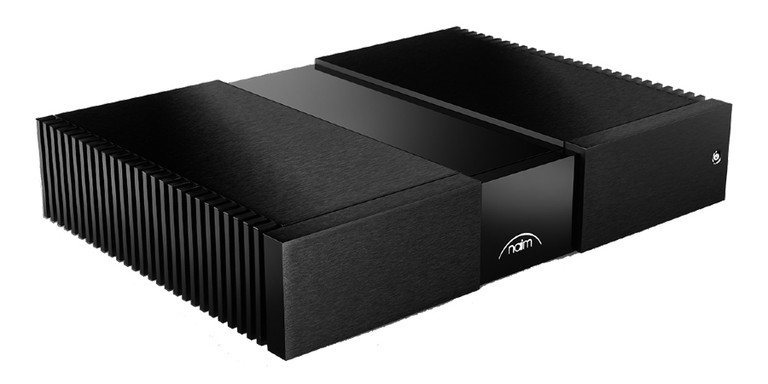 The new sixth-generation NAP
250 stereo power amp features trickle-down technology from Naim's flagship 746W
Statement amplifier ($100,000), including an eddy-current circuit breaker
between the speaker outputs. The amp delivers 100W per channel of Class A/B
power with full power regulation. The custom-designed heatsink promises to keep the amp running
relatively cool, and true balanced XLR inputs ensure a low-noise connection to
the NSC 222 (or the balanced preamp of your choice).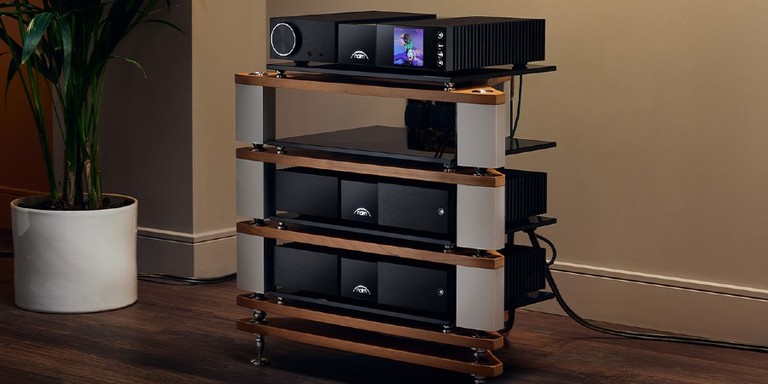 Finally, the NPX 300 power
supply promises to upgrade the performance of the NSC 222. When connected to
the NPX 300, the NSC 222 automatically disables its internal power supply, reducing
the noise floor significantly, according to Naim. The NPX 300 promises to
provide cleaner power for quieter backgrounds and a more fluid sound, thanks to
a new transformer and six exclusive Naim power regulators with Discrete
Regulator (DR) technology. The NPX 300 isn't just
for the NSC 222; it can be used to upgrade a variety of other Naim products.
You can even use a pair of NPX 300 power supplies with a single preamp — one
for the digital section and one for the analog section. (At $9K apiece,
however, buying the NPX 300
in pairs is not for the faint of wallet.)
Sennheiser
Conversation Clear Plus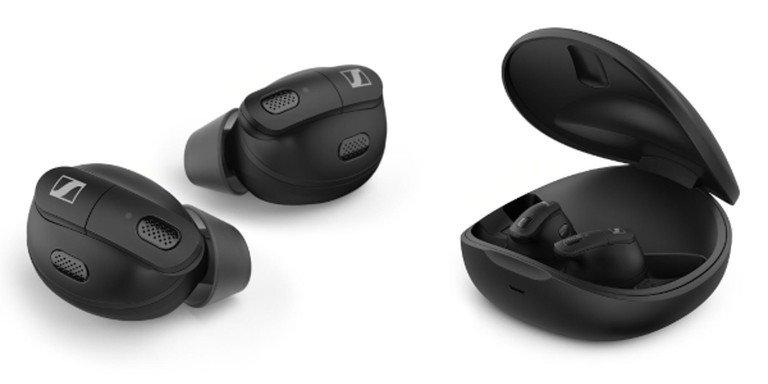 As
wireless earbuds go, the $850 Conversation Clear Plus from Sennheiser isn't
cheap either, but this new offering has some clever technology at work thanks
to Sonova, the Swiss hearing care company that acquired Sennheiser's consumer
electronics division in 2021. In addition to the de rigueur active noise
cancellation, the Conversation Clear Plus uses "automatic scene detection" to
analyze background noise in real time and improve call quality by applying an
appropriate level of speech enhancement processing. In a nod to Sonova's expertise in hearing aids, the
Conversation Clear Plus can also be used to improve speech intelligibility in
face-to-face conversations in environments where background noise levels make
it difficult to hear. Think noisy restaurants, echoey gyms, or busy city
streets. In the latter, you can take advantage of the Ambient Awareness
mode, which lets you dial in how much
ambient sound you want to hear.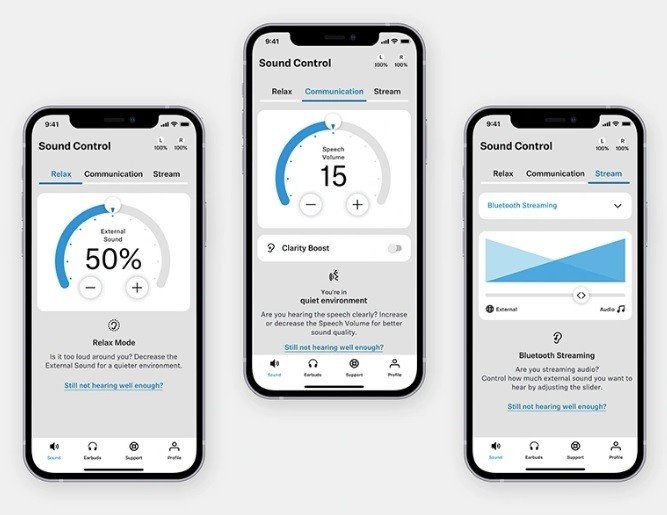 There's also a "Relax" setting, which lets you
choose how silent you want the world to be, while the "Communication" setting
automatically optimizes the sound for conversation, and the "Streaming" setting
automatically optimizes for media consumption. The 9-hour battery life should
get you through your day, and the charging case provides another 27 hours of
play time. The Sennheiser Conversation Clear Plus should be shipping by the
time you read this.