We Review It, You Win It!
One pair of Paradigm Monitor SE 8000F floorstanding loudspeakers are on offer in our Sweepstakes-style Audioholics giveaway. Someone out there is going to BOOM in the New Year with these monster tower speakers!
Paradigm's Monitor SE 8000F towers sits atop the Canadian speaker company's Monitor SE series and has earned an impeccable 4-Performance/4-Value rating in our Audioholics review. These new loudspeakers have been fully tested & quality assured by Gene during the course of his evaluation. But now that the review is complete, Paradigm has decided that Audioholics should find a new home for these matte black beauties among our legion of fine readers—just in time for the New Year 2023! Just register below, an automated random draw will select the winner at the very moment we're all
ringing in the New Year. Then one of you will be contacted via email
from an official @audioholics.com address to inform you of the big WIN.
WARNING, PLEASE READ BEFORE ENTERING: NOBODY from Audioholics will attempt to contact you about this or any other Audioholics giveaway prior to the draw on New Year's Day. If ANYONE sends you an email before Jan 1, 2023, claiming you've won and asking for postage or any other fee to send you the prize, it's a scam! ALL Audioholics giveaways are absolutely FREE, from entry to unboxing your prize, there are no entry fees nothing to buy and there are NEVER shipping fees to receive your prize.
Register below for your chances to win the reviewed and quality tested pair of Paradigm Monitor SE 8000F tower loudspeakers!

Audioholics giveaways are always FREE, nothing to buy and you never pay shipping for the prize! Only your email address and name are required for initial registration. By registering to this giveaway you agree to receive free informative newsletters from Audioholics and Paradigm Electronics Co. for timely news, reviews, how-tos, great deals and discounts on audio/video. Increase your chance to win with extra entries by engaging with Audioholics online, then earn even MORE entries to further improve your odds by sharing this contest with friends. Entries are made easy in the registration widget below.
This Giveaway is Open to Continental United States ONLY
Paradigm Monitor SE 8000F Tower Loudspeaker Giveaway!
"We Reviewed It, You Win It!"

Paradigm Monitor SE 8000F Tower Speaker Details
Paradigm has been pushing boundaries in acoustic science, research and development since 1982 through its partnership with the Canadian National Research Council, the agency that provides resources for new discoveries in a variety of sciences. The result is a tremendous advantage in developing groundbreaking audio technology that Paradigm brings to the commercial loudspeaker market at surprisingly affordable prices. Monitor SE is the Paradigm line that gave us the legendary Atom bookshelf speaker with breakthroughs like its unique X-PAL dome tweeter that made it one of the most sought after bookshelf speakers ever made. For the SE 8000F, Paradigm took all of the Atom's ingenuity and injected it into a MONSTER floorstanding tower loudspeaker that weighs in at 69-lbs! Its 5-driver design fills large rooms with BIG sound while remaining refined and balanced, even at lower volumes. The Monitor SE 8000F makes a great introduction to the world of high-performance audio because they're just as adept at rocking the floorboards with two-channel music as they are at anchoring the front L & R channel speaker roles in an accurate home theater system.
Lab-Testing Paradigm Monitor SE 8000F
Build and Specs:
Crossover: 2nd-order electro-acoustic at 3.0 kHz (tweeter/mid) and 800Hz (mid/woofers)

Frequency Response On-Axis: ±3dB from 45 Hz – 21 kHz

High Frequency Driver: 1" (25mm) X-PAL™ dome, ferro-fluid damped / cooled, Perforated Phase-Aligning Tweeter (PPA™) Lens

Midrange Frequency Driver:

6-1/2" (165mm) mineral- filled polypropylene cone/inverted dust cap/downroll surround



Low Frequency Extension: 35-Hz (DIN)

Low Frequency Drivers: Three 8" (203mm) mineral-filled polypropylene cones/ inverted dust cap / downroll surrounds

Sensitivity Room / Anechoic: 95 dB / 92 dB

Frequency Response: 30° OFF-AXIS ±3dB from 45 Hz – 17 kHz

Suitable Amplifier Power Range: 15 – 150 watts

Maximum Input Power: 150 watts

Impedance: Compatible with 8 ohms


Dimensions

: 45.88" x 11.75" x 17.69" (116.5 x 29.8 x 44.93cm)

Weight: 69 lbs. (32.2 kg)

Finish: Matte Black
Audioholics Video Review: Paradigm Monitor SE 8000F Testing Results!

Paradigm SE 8000F Loudspeaker Review and Giveaway!
Audioholics Giveaway, Manufacturer/Sponsor Info
Entry must be received BEFORE 12/31/23 at 11:59 PM ET
Paradigm Electronics: Monitor SE 8000F Product Page
Full Audioholics Product Review: Paradigm Monitor SE 8000F

Please Read Before Entering: Full Contest Rules, Terms and Regulations

PLEASE NOTE: By registering for the contest, you agree to receive both the Audioholics and Paradigm email newsletters. Contest open to the Continental US only.

To enter the Giveaway, simply:

1. Register on the form-widget above to receive the Audioholics and Paradigm email newsletters.

2. Respond using that same address if you are contacted as the winner.

Note: You will ONLY be contacted from an authentic Audioholics email address (@audioholics.com) only AFTER the contest ends and only IF you won and prove USA residency. 
Good Luck in the Draw! Audioholics Wishes You and Yours a Happy Holiday Season a Merry Christmas and a Happy New Year!

May 2023 Bring a Fantastic New Paradigm to Your Home!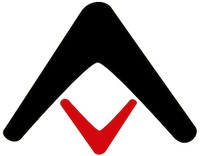 Keep Listening!