It was a rough week for TV streaming-device pioneer Roku, one of many tech companies that stood to lose a significant deposit as the Silicon Valley Bank (SVB) went up in flames. Early in the morning of Friday, March 10th SVB and all of its assets were placed under the control of the Federal Deposit Insurance Corporation (FDIC) amid what has been described as the largest financial industry meltdown since 2008. As anyone with a US bank account may have heard, the FDIC only insures up to $250,000. An SEC filing revealed that Roku had around a quarter of its total cash and equivalent reserved entrusted to SVB totalling about $487-million. For the streaming media company's CFO Steve Loudent, it was shaping up to be a stressful Friday.
But Roku wasn't alone, familiar online media brands like Vox, Buzzfeed, video game company Roblox and online marketplace Etsy all had significant deposits with SVB. Roku was facing down serious long-term struggle if it lost its uninsured deposits with SVB, fortunately CFO Steve Louden seems to be running a tight ship over at Roku. According to the Roku SEC filing:
"Notwithstanding the closure of SVB, the Company continues to believe that its existing cash and cash equivalents balance and cash flow from operations will be sufficient to meet its working capital, capital expenditures, and material cash requirements from known contractual obligations for the next twelve months and beyond."
Dodged a Bullet

Fortunately for all companies affected by the SVB trainwreck, federal government help arrived early Monday March 13 before American markets officially opened. In a national address, President Biden promised that the FDIC would fully guarantee all deposits at Silicon Valley Bank and Signature Bank. This guarantee extends to both insured and uninsured deposits, which surely gave Roku a sigh of relief.
So, What Happened to SVB?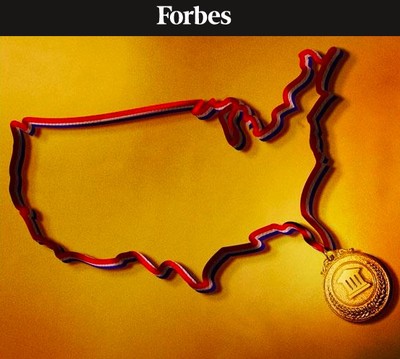 Taking us way back to Valentine's Day, Feb 14, 2023 when Silicon Valley Bank probably wasn't surprised to get a little editorial love from Forbes. SVB had made the magazine's annual list of America's Best Banks 2023 where it was ranked #20. Silicon Valley Bank had made this list for the last five consecutive years. SVB was founded to meet the unique needs of a growing Silicon Valley in 1983, and as the 16th largest bank in the US it was trusted with over $209-billion in assets. Just weeks after SVB's listing among the most highly regarded financial institutions in the US, that regard would be shattered by events that transpired over just a few days in a combination of bad timing and poor decisions.
The COVID-19 years saw explosive growth in deposits as many of its tech sector clients experienced a boom and SVB found itself in need of somewhere to put large amounts of new capital. The decision was made to go with long-term, 10-year securities or bonds guaranteed by the government. Normally, this would be a safe bet, but according to author and self-styled "recovering investment banker" Carol Roth, bonds were an ill-timed decision as the world was emerging from the pandemic years. Roth says that as bankers, SVB should have known interest rates were bound to go up as COVID restrictions subsided, reducing the value of their new securities. As interest rates went up, the bond rate changed and SVB found itself exposed to an approximately $2.5-billion hole on its balance sheet. SVB attempted to raise funds to fill the gap but as some of its larger depositors figured out SVB may be short, they began pulling their money from the bank. This led to what banking calls a run, famously dramatized at Potter's Bank in the fictional town of Bedford Falls, NY in the Christmas classic; It's a Wonderful Life. But instead of small business owners at an all-American village, the crowd attempting to recover deposits were mostly Silicon Valley startup founders. That's when SVB shut-down and was placed under the control of the FDIC.
Although the week's financial industry failures are unlikely to spread across the industry, March 2023 will go on record as the second largest banking crash in American history, and the largest since 2008. Critics of banking bailouts make a valid point when they say of the banking and finance market: Gains are privatized but losses are socialized. But the current adminstrations action wasn't exactly the wholesale banking bailouts that occurred after the 2008 financial crisis. Check out hedge fund manager and professor of finance, Patrick Boyle's video summary of exactly what went wrong at SVB. Prof Boyle concludes the SVB "bailout" is not the same as measures taken in the '08 financial crisis.
In this case, government funds aren't protecting SVB shareholders or in theory, intended to pay exorbitant bonuses to SVB executives. Biden says the government has stepped in to help maintain faith in the banking system in hopes of staving off a potential spread of panic runs, a contagion that's known to spread. The SVB bailout is intended to protect customer deposits. Silicon Valley Bank's clientele includes many small tech startups and many smaller entities that put their business ideas into the hands of various technologies created by those startups, including the many private shops on Etsy.
Another criticism I've seen of SVB and its bailout pertains to its status with Environmental, Social & Governance (ESG) criteria, or what some Republicans call "woke capitalism". SVG produced regular ESG status reports, but it should be no surprise that a regional bank, or any business in the Silicon Valley would position itself as an ESG. Some of the more politically motivated critics suggest that SVB's efforts to meet ESG criteria may have distracted from its primary business goals. Although mistakes were certainly made, when researching for this article I wasn't able to find evidence directly linking SVB's failure to following ESG guidelines. But this criticism may be more of a general critique of ESG itself, which is fair enough. ESG guidelines have been roundly criticized from all sides of the political spectrum, including a scathing down-dressing by Biden-appointed SEC Commissioner, Hester Peirce. My opinion as someone who only brushed-up on finance and banking today, businesses that project ethics through ESG or Effective Altruism, make me wonder what they're trying to hide. I generally prefer the motives of businesses to remain nice and predictable. You know, old fashioned goals like shareholder value and revenue. Ethical market complications should be left up to regulators that are elected by citizens rather than imposed by an international consortium.
Roku – Safe!

For now it looks as if Roku is going to be fine and the last week should only be relegated to a small hiccup in the company's growth. The company's stock took a dive early last Monday morning when things looked bleak. But it had made a full recovery of losses by end-of-day, thanks in part to the US federal treasury. Although things won't turn out so well for SVB. The trust it must have achieved with its many regional clients in the tech sector won't be so easily replaced. Hopefully, SVB's loss turns into an opportunity for something new that hopefully that makes better decisions.
j_garcia posts on March 21, 2023 10:14
There has been commentary that one of the things that contributed to the collapse, oddly, was WFH. Some of those bad decisions could have been avoided.
Roku is a few miles from my place.
Wayde Robson posts on March 21, 2023 07:31
When Silicon Valley Bank went down last week, if its accounts weren't covered by a federal bailout (which technically wasn't a 2008-style bank bailout), Roku would have been hurt, but not as bad as others. Roku was an SVB client but only held about 25% of its reserves in cash and equivalents in the bank, I have no idea if it's commonplace for companies to do this, but Roku turns out to have hedged its banking bets. The same cannot be said for others in the list of higher profile companies that were affected by the SVB collapse. These include Vox, Etsy, crypto firm Circle, video-game crack for kids company Roblox, video streamers Vimeo and Fubo and many more.
The situation was a mess and a fumble on SVB's part that in retrospect appears to have been avoidable.
Roku Avoids Disaster in Silicon Valley Bank Collapse
61035